BASKETZONE.pl - online store with basketball equipment
This is one of the biggest online stores for basketball players. In it's product range you can find::
basketball shoes,
sport shoes,
clothes,
accessories from most know brands.
A huge and unique product range availible for a big destined group is something that distinguish'es this on the market. it's owned by a passionate basketball player..


CHALLENGE
Direct the store offer to big group of customers from as many countries as it's possible.
The store offer is shown in a clean and clear way with an advanced search option which allows to quickly define customer's search criteria.
Basketzone is directed at Polish and foreign customers, it's availible under below domains:
www.basketzone.pl,
www.basketzone.net,
www.de.basketzonetnet,
www.fr.basketzone.net,
www.it.basketzone.net,
www.nl.basketzone.net,
www.es.basketzone.net,

This set up enforced to build an administration panel which will serve to all domains and subdomains and the store support would know from which country a specific order came.
SERVER INFRASTRUCTURE
Big popularity among the customers means high traffic, which couldn't be handled in a proper way by an existing hosting.
To achieve a problem free service for such a big number of unique customers, file transfers and orders an optimized, dedicated Cloud Hosting infrastructure has been implemented..
Cloud hosting allows also for fast scaling of resources without the infrastructure rebuild or store outage.
INTERNATIONAL SALES
Basketzone store is availible in 8 different language versions:
Polish,
English,
German,
Italian,
French,
Spanish,
Dutch.
Additionally customers can change the currency at any moment - currently there is 10 different currencies.
Exchange rate for a specific currency is pulled from National Polish Bank (NBP), as an extra store administrator can set a currency fee to minimize the difference between NBP and his own bank rate.

Cross border sale means that products are send to 40 different countries all over the world by carriers like DPD or Polish Post.
At the begining there were a lot of abandoned baskets by foreign customers, clients were adding products to their baskets and then they were stopping with further shopping.
The problem was analized and solved by rebuilding the whole basket module to allow the easiest shopping process. Now customers can also choose a different payment method :PayPal, bank transfer and also a credit card payment thanks to Ecard service.
During the project a PIP (Product Individual Price) module was implemented which allows for individual prices and discounts based on the country origin of an order. There is also an option to offer a product only for a specific language version.
In cross border sale a big help is provided by the Facebook profile which already has more thank 300k fans.

FULLY RESPONSIVE MOBILE STORE
Mobile devices are 60% of the total number of visitors. Our goal was to build a fully responsive project which would allow for quick and easy shopping using a mobile device..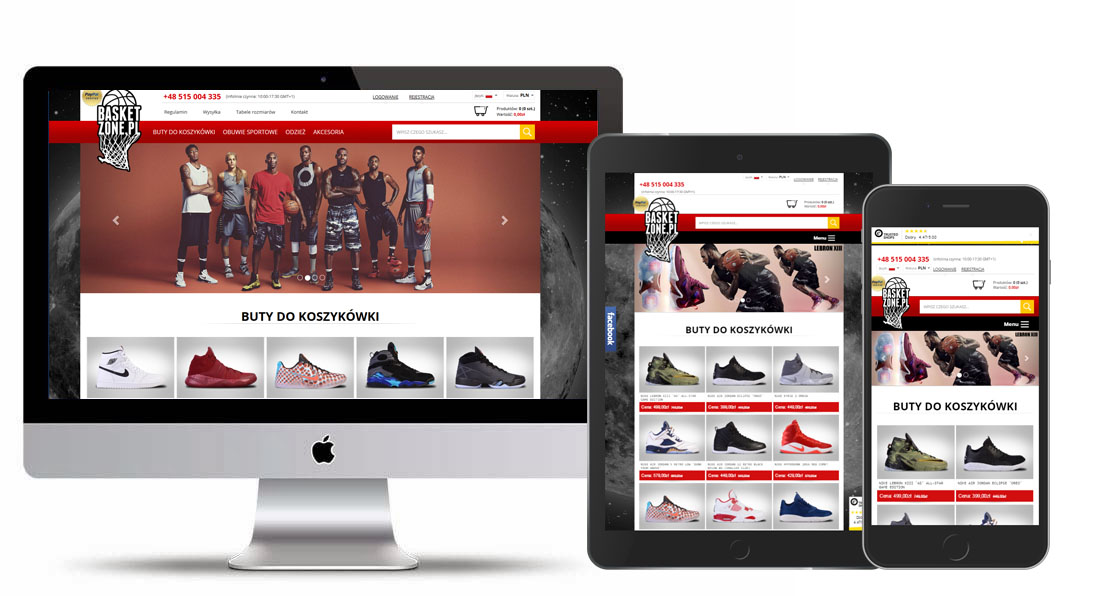 ADVANCED INTEGRATION WITH ALLEGRO
The store software is connected with auction portal Allegro which allows to:
create new auctions directly from an online store level (a script is pulling all required photos and description directly from store),
import of the Allegro orders into the online store, including stock management,
order management from Allegro from store level,
view of the Allegro auction template,
creation of unlimited auction templates,
costs management before creating an auction or auctions (estimated cost of auctions),
order management,
auction management ( which ones are finished, new etc).
STOCK MANAGEMENT
Fast and efficient order an stock management and update of products and categories in the online store.

Our authorial application has been installed on the server side of client in the Windows Server environment and is automatically synchronizing the Subiekt GT database with database of the online store.
The sycnhronization includes:
order management,
stock management,
product management.
SECURITY
To fulfill client's requirements and to provide a proper security during shopping a multi domain SSL certificate has been implemented.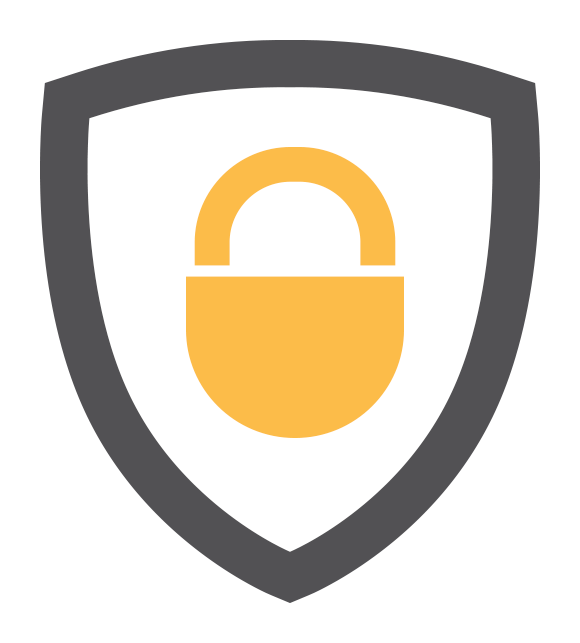 Additionally a Trusted Shops quality trademark was introduced which protects a buyer in the Basketzone store and allows customers to provide feedback. Trusted Shops is a most known brand in western Europe when it comes to e-commerce shopping.
POST IMPLEMENTATION EFFECTS
The efect of implementation of this project is a stronger position on the market. Basketzone company gained a full control over B2C sales. Additionally all the ERP proccesses were automated. Company has plans for further improvements when it comes to online sales.