Funny Case is a modern online store which offers to it's customers cases for mobile devices with a suprising design which follows the fashion trends. The store is on the market since 2002 under a Lock-Tel name.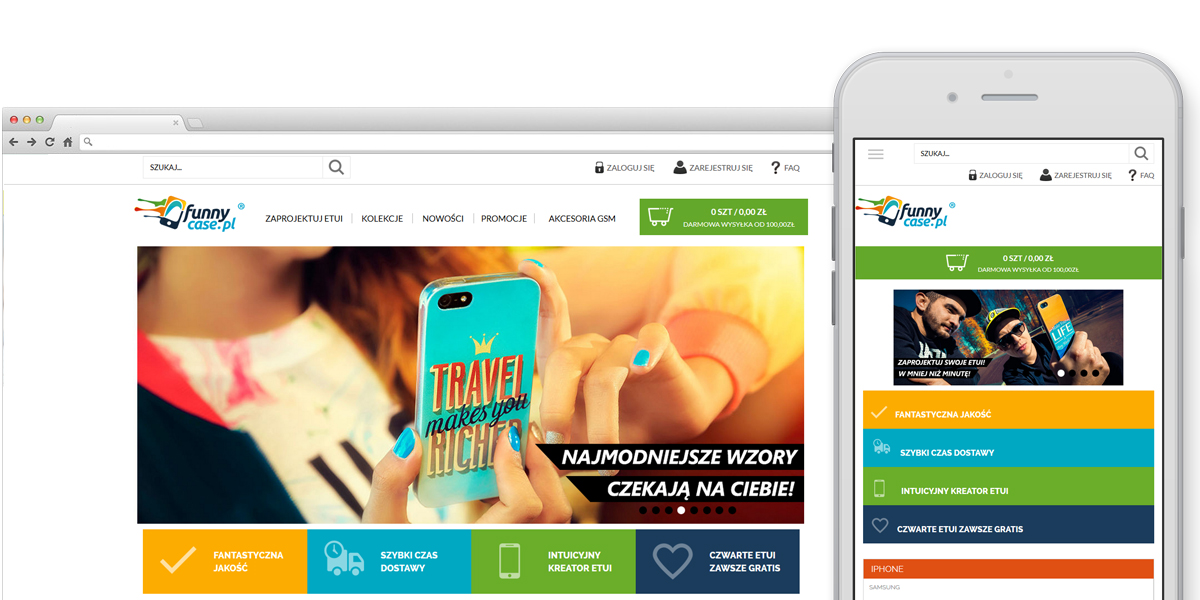 CHALLENGE
We were responsible for change of the existing software and design of the new online store taking into acount the Responsive Web Design. On top of that a variety of external software integration was also taken into account.
The project of an online creation tool for customers to design their own mobile device case and rebuild of the administration panel to a level of an advanced CRM system.
Additionally an important task was to create a cloud based infrastructure which would handle the high traffic and creation of a specific module which would allow to create sales reports, perform analytical tasks and control the employees.
Integration with Allegro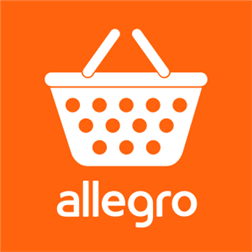 The store software is connected with auction portal Allegro, some functionality:
creation of new auctions directly from an online store level (a script is pulling all required photos and description directly from store),
import of the Allegro orders into the online store, including stock management,
order management from Allegro from store level,
view of the Allegro auction template,
creation of unlimited auction templates,
management of unlimited Allegro accounts in store,
costs management before creating an auction or auctions (estimated cost of auctions),
order management (thousand's of orders on a daily basis,
automated booking of customer payments,
auction management ( which ones are finished, new etc).
Integration with SUBIEKT GT ERP system
Fast and efficient order an stock management and update of products and categories in the online store.

Our authorial application has been installed on the server side of client in the Windows Server environment and is automatically synchronizing the Subiekt GT database with database of the online store.
The sycnhronization includes:
order management,
stock management,
product management.

Synchronization with logistic company DPD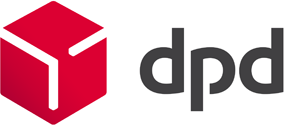 FUNNYCASE.PL is using a functionality which makes the shipment process fast and easy. Some fuctionality:
automated genaration of shipment documents,
communication with carrier's API,
labels download,
print of the labels on the Zebra printer,
automated update of shipping status.
Integration with Polish Post and Inpost
Considering the small size and low price of the accessories , customers are mostly using the cheapest shipment option which is being offered by Polish Post or Inpost.
Due to that reason the software is connected with the existing API from those carrier's to allow fast and efficient generation and print of shipment labels.
An online case designer
The main sales channel for FunnyCase is the option to create a personalized case with own uploaded graphic or chosen from the store collection.
We have created an online designer, thanks to which a customer can create his own case. Some of the designer's functionality:
adding new devices (models, brands) and graphics by administrator directly via FTP (at once houndreds of items can be added),
the option to upload customer's own graphic,
graphic editor: adding a text, effects, background and so on,
the tool delivers a print ready project, which can be send directly to print without any employee intervention.
Administration panel
Due to big number of orders, the priority number one was to improve and automate the proccesses connected to order and shipment management.
The online store is being operated by multiple people at the same time and each person has it's own tasks, In this connection administrator has the ability to create and assign specific tasks to various people.
Additionalyy he can control work of each of his employees.
Important aspect of the administration panel is an automated booking of customer's payments from various channels : Tpay system, PayPal, Allegro payment system and also booking of the common bank transfers from BZWBK.
And much much more...
Described above modules are a small part of a new eCommerce system which we have created for the FunnyCase. As an addition we can mention an advanced discount system with coupons and also far reaching integration with Google's marketing services.

POST IMPLEMENTATION RESULTS
Increase in sales and automatization of various manual proccesses.
Advanced case designer allowed our client to gain new customers.