KosmetykizAmeryki.pl - the biggest online drugstore
KosmetykizAmeryki is one of the biggest and recognized online drugstore in Poland. It's often mentioned by bloggers, v-loggers who are using it's products.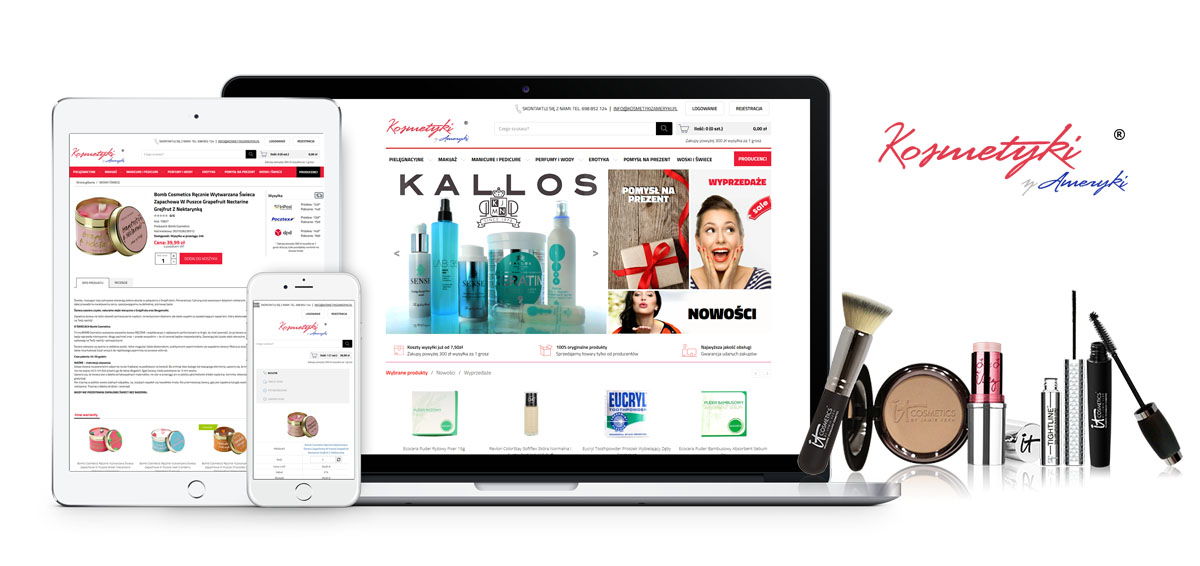 CHALLENGE
KosmetykizAmeryki it's an online store which is present on the market already for many years. During that time an SOTE engine was used which with passing time couldn't handle the requirements which were growing with the increase of sales. Due to that growth the server infrastructure was also overloaded. With the intensive growth the store required a new and ready for dynamic changes software.
Our main priority was the increase of performance - thanks to our software client could get rid of expensive dedicated server infrastructure (our software gnerates 70% less load than the old solution and allows to automate various proccesses) and replace it with an elastic cloud solution.
Update: August 2016r.
After years with the old design store got it's re-design and even more modern sales platform which is adjusted to nowadays trends and user behaviour.
Fully responsive portal now allows to do shopping also on any mobile device.

DISCOUNTS, VOUCHERS...
Due to big number of discount actions and store promotion in social media (Facebook, Youtube, Twitter, Instagram) a discount module required ground rebuild. Now administrator has the ability to generate an unlimited number of vouchers etc with any discount and generate a XLS list with codes for printing company.
Discounts, vouchers etc are also one of the main sales channel which attracts customers.
A customer which is making an order has the option to enter a specific discount code and also based on the basket amount he can get a free shipping or add a product for 1 cent, which was earlier defined by the administrator.

Synchronization with logistic companies - DPD, Polish Post, Inpost


KosmetykizAmeryki.pl store is using a functionality which makes the shipment process fast and easy. Some of the shipment manager functionality:
automated genaration of shipment documents,,
communication with carrier's API,
labels download,
print of the labels on the Zebra printer,
automated update of shipping status..


Considering the small size, customers are mostly using the cheapest shipment option which is being offered by Polish Post or Inpost.
Due to that reason the software is connected with the existing API from those carrier's to allow fast and efficient generation and print of shipment labels.
English version of Kosmetyki z Ameryki
March 2017r.
An online store gets it's English version under a new domain: https://avenuecosmetics.com/
It's operated from the same administration panel which allows for fast and efficient order management.
Together with an English version of the store a Google AdWords and Google Shopping campaign took place which was directed at a specific countries in Europe.
In near future there is a plan to implement new languages.
SERVER INFRASTRUCTURE
Big popularity among the customers means high traffic, which couldn't be handled in a proper way by an existing hosting.
To achieve a problem free service for such a big number of unique customers, file transfers and orders an optimilized, dedicated Cloud Hosting infrastructure has been implemented..
Cloud hosting allows also for fast scaling of resources without the infrastructure rebuild or store outage.
SECURITY
To fulfill client's requirements and to provide a proper security during shopping a multi domain SSL certificate has been implemented.

As an extra KosmetykizAmeryki store is using trusted feedback from a price comparison tool called Ceneo, which allows customers to provide a feedback right after order creation. At this moment the store has 99% of positive feedback based on reviews from several tens of thousands of customers.
PRODUCT CONTROL
Due to a big amount of orders and even bigger stock an important element is a control of the shipped goods from the warehouse. To achieve a desired outcome in this area a special system "Akkord" was implemented, which allows on goods check when it's being brought from warehouse or the one being send to customers.
The check is based on a barcode scan and generation of a specific lists: goods send and goods taken from warehouse.
INTEGRATION IMMENSITY
With so many orders in the online store, employees were spending most of their time on filling shippment documents, booking payments or controlling the stock. Thanks to the integration all these processes were automated which allowed to free up resources and delegate them to other tasks within company.
The key element is the integration of the store with a stock-booking software RAKS.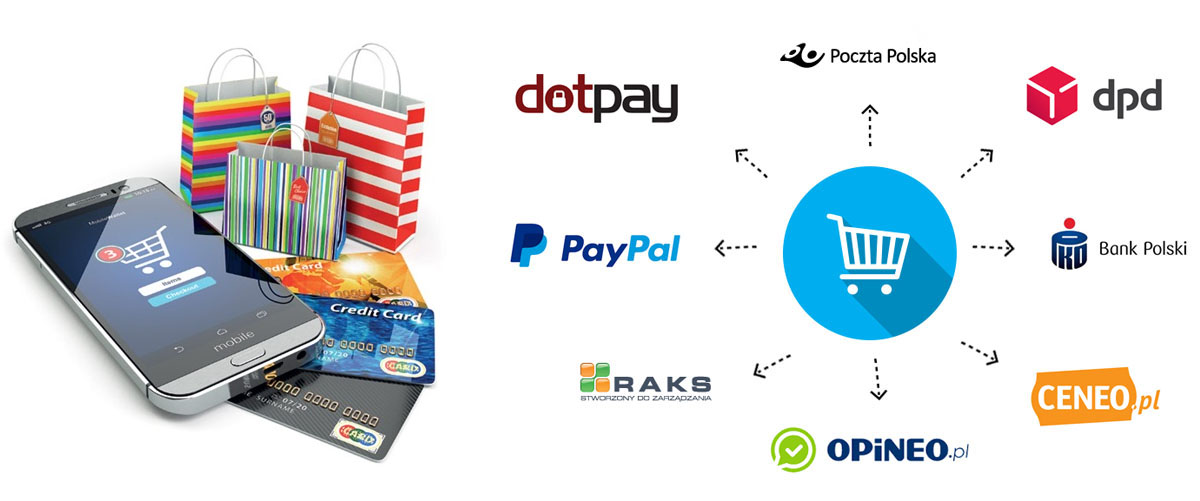 POST IMPLEMENTATION EFFECTS
Increase in sales and automatization of various manual proccesses.
Company has in near future plans to expand into new markets.