MyApple Store - Official online store of Apple's equipement forum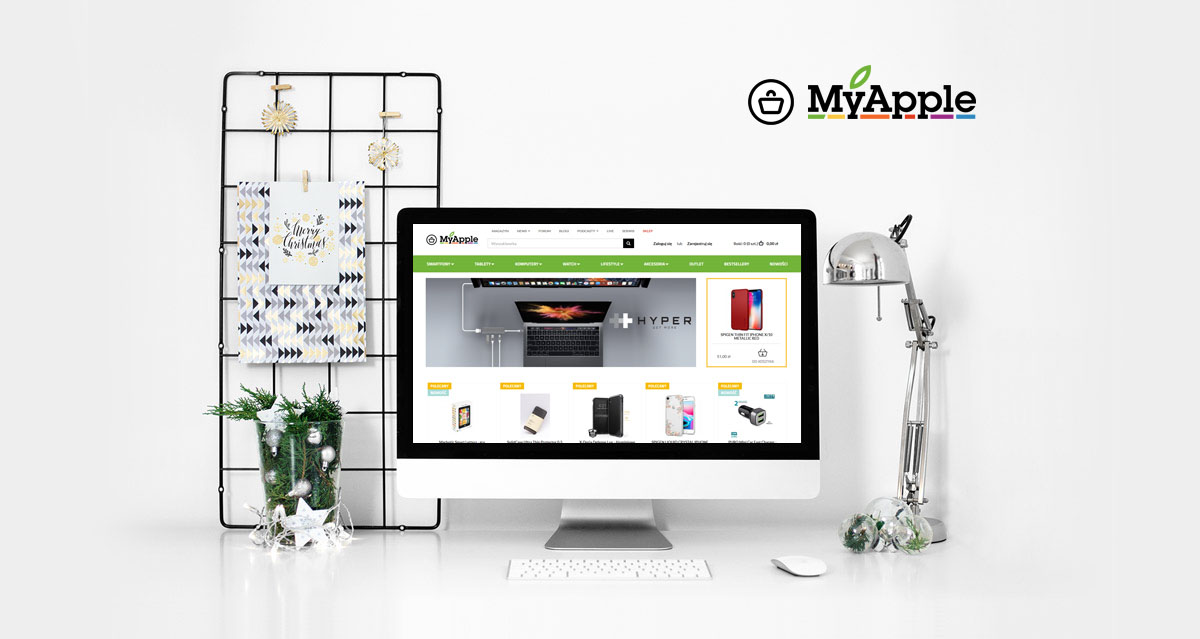 CHALLENGE
Sklep.MyApple.pl is an online store, which is selling it's products for years now using home.pl platform. During that time the engine of the store with passing time couldn't handle client's requirements. Together with increase in sales and growing number of users, the online store realized that they need a new ready for changes software.
Our main goal was to increase the performance and flexibility of the software - thanks to our solution client was able to achieve his plans when it comes to platform modification and also improve the speed of shopping in his online store.
Dropshiping
The online store is fully integrated with external warehouses. Client is able to choose which products will appear in his store and what will be the profit margin.

The store also contains products which are owned and availible in own warehouse and those are send directly to customer via a post company.

Integration with ifirma.pl
Our software was fully integrated with an online booking system - ifirma.pl. Right after an order has been made, system is passing the data to the external booking system - ifirma.pl - where an automated invoice is being generated and later send to customer via email.
Synchronization with a logistic companies

Sklep.MyApple.pl is using a comfortable functionality which improves the process of shipping. Some of the shipment assistan functionality:
automated generation of pick up documents,
communication with carrier's API,
package label's download,
labels printing on Zebra printer,
automated change of the order status.

Due to that reason the software is connected with an existing API to allow quicker generation of shipment documents and printing correct labels.

ONLINE MARKETING

Together with implementation of a new online store system we have also initiated marketing action which was based on aquiring new customers not only from organic traffic but also thanks to AdWords campaign, whcih includes:
advertisments in Google search,
RLSA remarketing in Google
PLA advertisment - Google Shopping
dinamic remarketing in Google network
advertising campaign in GDN
Google advertisment is supported with a tool called Double Click Search, we are one of the few polish agencies which is using DC platform, which allows us to deliver to our clients the best quality of delivered service on a highest level.
POST IMPLEMENTATION RESULTS
The implementation resulted in a significant increase in sales and automatization of many processes which were manual.