SKIN79 - most recognized Asian cosmetics all over the world
Online store of a general distributor of SKIN 79 brand for Polish market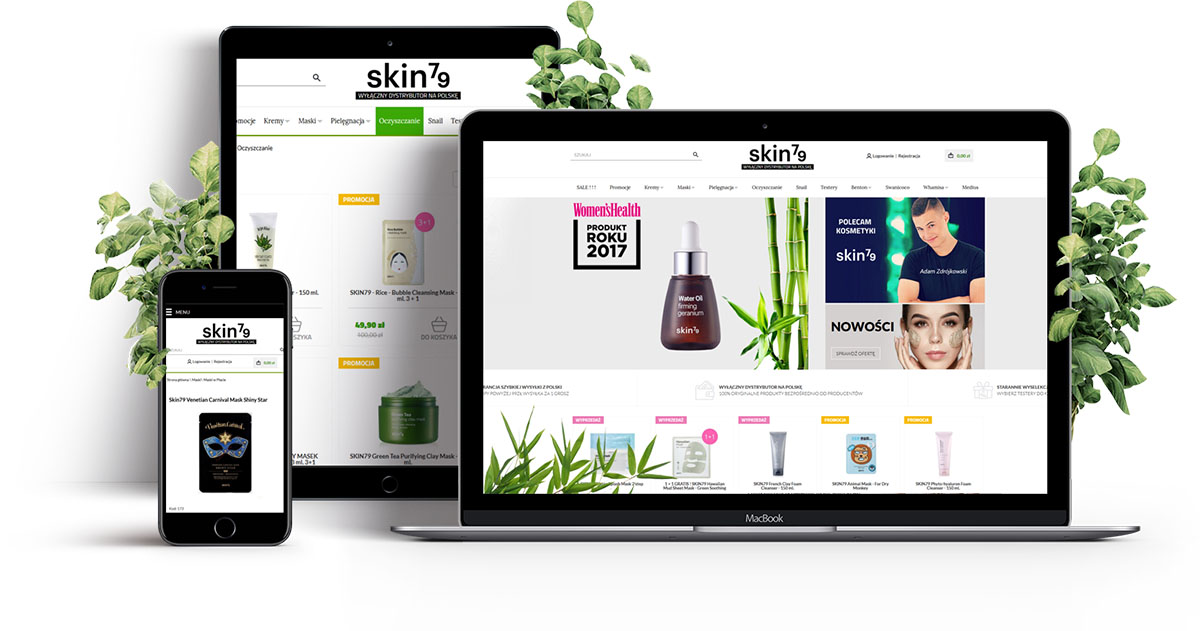 CHALLENGE
Skin79 is an online store which sells it's products already for many years. During those years a store engine has been used, which at some point was not capable to fullfil all the requirements, which grew with an increase of sales. Plus it had a big impact on a server machine. Together with an intesive development store required a new, flexible and ready for dynamic changes solution.
Our main goal was to increase the performance of the software and make it flexible for future changes - thanks to our software client was able to realize his plans when it comes to software changes and also significally speed up shopping process in his online store.
REBATES, DISCOUNTS, VOUCHERS AND FREE ITEMS WITH ORDERS

Due to a big number of special offers and the fact that the shop is heavily advertised on social media (Facebook, Youtube, Twitter, Instagram), there was a need for a special rebates module. Currently a shop administrator has the ability to generate an unlimited number of discount codes with any value and can generate an XLS list which can be later used by a printing company.

Rebates, discounts, vouchers are also one of the main sale channel which attracts a lot of customers.

Customer by making an order has a chance to enter a special discount code and based on the total order value can also receive a free shipment or a special product for just 1 cent (which was earlier defined by the shop administrator).

As an extra a customer during creation of an order has the option to choose a free item from an earlier defined list which is also based on the order value.
DPD, Fedex, Polish Post and InPost integration

Skin79 is using a functionality which is comfortable for the user and is improving the shipment process. Some of the tasks that can be done with Shipment Manager:
automated generation of shipment documents,
communication with a carrier's API,
download of package labels,
labels print on Zebra printer,
automated status change of each order.

Our software has been connected with existing API's from all carriers, which allows the shop service to quickly generete and print all the required documents or labels.
Skin79 is using 4 different carriers at the same time - customers have the option to choose their prefered shipment method.
SERVER INFRASTRUCTURE
Big popularity of the shop translated to a big traffic, something that the old solution couldn't handle.
To allow problem free service for such a big number of unique users, file transfers and orders, we have prepared a tailored solution, dedicated Cloud Hosting infrastructure.
Cloud hosting allows also for a fast scalling whenever required without a need of infrastructure rebuild or store outage.
SECURITY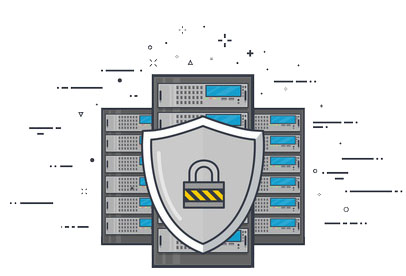 To fulfill customer's requirements and provide them a proper level of secuity a multidomain SSL certifcate has been implemented.
Store integration with booking/stock software SUBIEKT GT
Quick and efficent order and stock management, products and categories updates is a core when it comes to a good working online store.

Our authorial application has been installed on a customer's server side in Windows Server environment which in an automated way synchronizes the database of booking/stock software SUBIEKT GT with the online store database
It includes for example:
orders download,
stock management,
products and categories updates.

ONLINE MARKETING

Together with deployment of the new online store we have initiated marketing activities which were based not only on gaining new customers from an organic traffic but also from AdWords campaign:
Google search advertisments
Google RLSA remarketing
PLA - Google Shopping advertisment
dinamic remarketing in Google network
GDN campaigns
Google advertisment is supported with a professional tool Double Click Search, we are one of the few agencies in Poland which is using DC platform. Thanks to this we are capable of providing to our customers the best quality of service on highest level.
POST IMPLEMENTATION RESULTS
One of the many after effects is a higly visible increase in sales and automatization of many processes, which till now were fully manual.
Company is having plans to expand into other markets - we are busy implementing new languages.