Personalized, internal B2B system for one of the biggest curtains warehouse in Poland - MDM, integrated with Comarch ERP XL software.
System is directed at wholesale customers and sales representatives of the MDM Firany.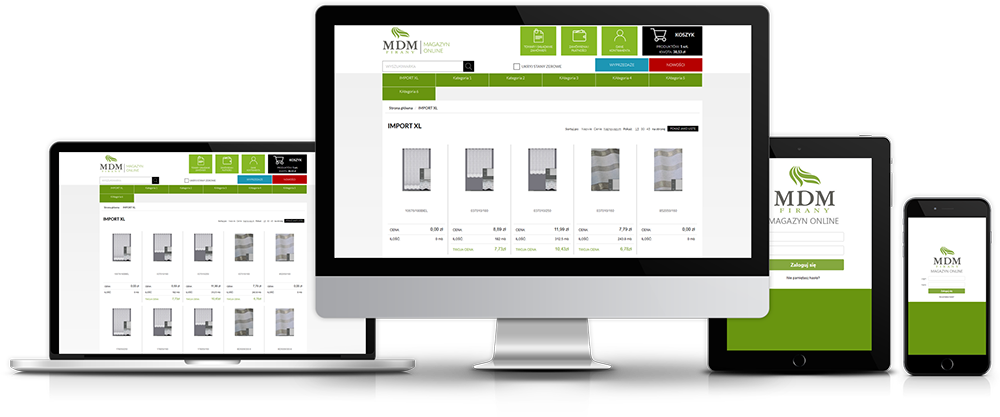 CHALLENGE
Design a system which will be directed at business clients and own sales representatives. Improving the order creation which till now were made via telephone or email.

The main goal was to design and build an internal application which would allow synchronization between the online store and the database of the ERP system Comarch XL plus the mobile application for sales representatives which would also work in offline mode (when sales representative makes an order without internet access).

B2B order system
B2B system is directed at business clients and sales representatives of MDM Firany who will make orders.
Business client has the possibility to make an online order. He can see all the products which are in stock and those which are not availible can be reserved.
As an extra the prices which are visible are dedicated for that special user.
On it's own account user is being informed about his actual and archival orders, plus the information about payments and invoices is easily accessible.
Sales representative has the option to not only make an online order but also an offline order via a dedicated mobile application.
Every sales representative has it's own customers group for which he can create orders and also control their cash flow.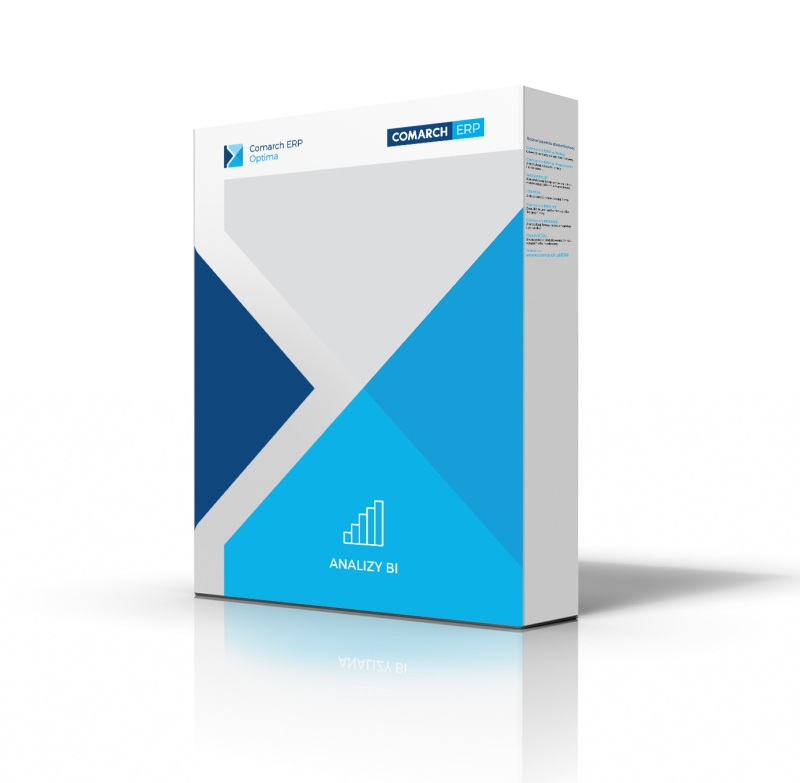 Online store integration with Comarch ERP XL
Efficient and fast order management, stock control and actualization of products in the online store it's a core of the internet shop of MDM Firany.

Our inhouse built application was installed on side of client's server in Windows Server environment and automatically synchronizes the database of Comarch ERP XL with the database of the online store.
The synchronization includes:
pull of orders,
stock management,
booking documents synchronization,
actualization of new product categories with products.


POST IMPLEMENTATION RESULTS
Increase in sales and automatization of many activities. The possibility to make an online/offline orders and significant decrease in number of incorrect orders.